Starting Tuesday Jan. 22nd members will be able to view VISA credit card information from NetBranch. Members will be able to view:
Account Overview: General overview of the account, includes user name, any message alerts,balances, and statement information.
Pending Activity: Displays outstanding authorizations on the account, and the date on which the transaction occurred.
Current Activity: List all transactions posted to the account after the most recent statement was prepared.
Account History: Enables user to access 12 months of prior statements and has the option to dispute a transaction.
Search: Looks for specific transactions based on entered criteria.
Custom Category: Enables user to choose an existing catergory from the drop-down list in the Custom Transaction Category field, or add a new category to the list.
Terms & Conditions: Displays terms and conditions the user accepteed in order to enroll their account in OA.
Bill Payment Tab: Enroll account to draw funds, submit one time payments, configure recurring payments, modify or delete payments schedules.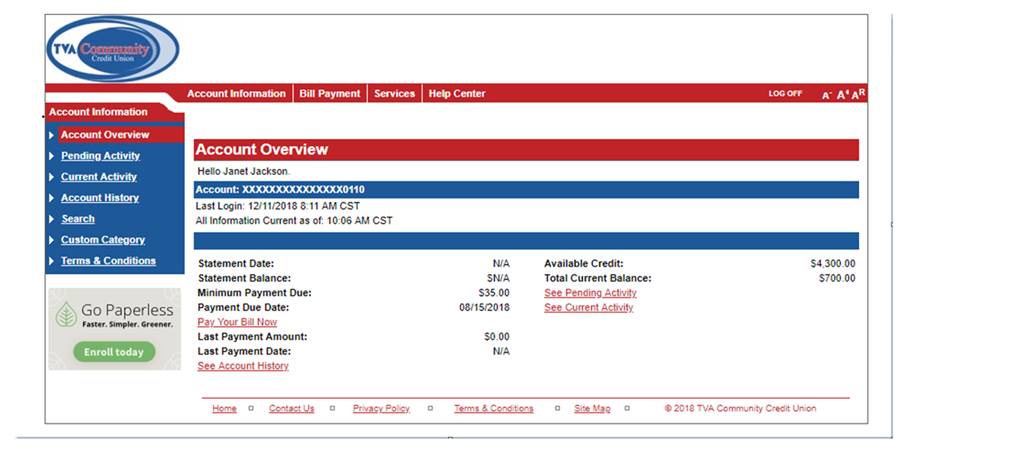 Whenever possible we empower members to take control and manage their Visa credit card from NetBranch.