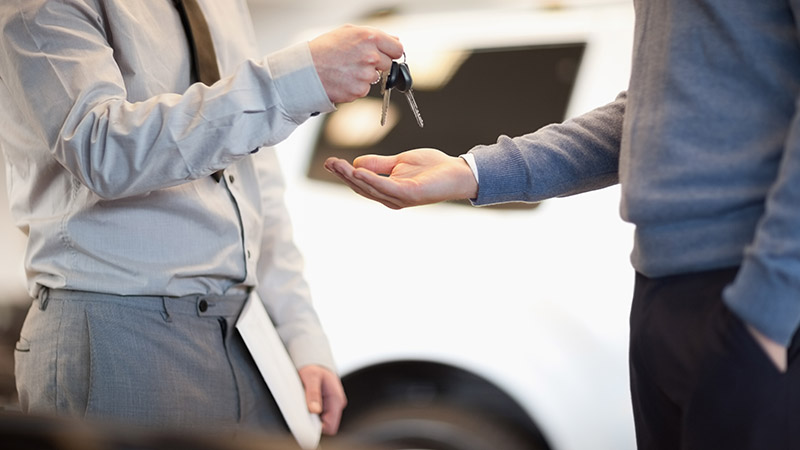 'Your Dream…Our Loan'
Auto Rates
New & Used (Current and previous 3 years)
| | |
| --- | --- |
| Up to 24 mos | 2.65% APR |
| Up to 36 mos | 2.65% APR |
| Up to 48 mos | 2.95% APR |
| Up to 60 mos | 3.15% APR |
| Up to 72 mos | 3.65% APR |
| Up to 84 mos | 4.15% APR |
Most car-buyers spend hours researching options, going for test-drives, and negotiating custom options – the color, the sunroof, the stereo and the leather seats. So when it's time to choose an auto loan, they just want one that works. At TVA Community Credit Union, we want you to know you are getting the best financing deal available. Your auto loan doesn't need to take a back seat, but the worry of getting one should.
Whether you're purchasing a new or used car, truck or SUV, we make the loan process easy and efficient. There are no processing or application fees, and we provide:
Up to 120% financing of purchase price on new autos for qualified members
Up to 120% financing of average retail value on used autos for qualified members
Terms up to 72 months on new (current year to 3 years old) autos
Terms up to 60 months on used (older than 4 years) autos
Pre-approval before you shop
GAP
Mechanical Repair Contracts
Optional low-cost credit life and disability insurance loan protection
Let us help put you in the driver's seat.
Take 2!
---
Move your current auto loan to TVACCU and you could take up to 2% off your interest rate!
2008 - 2018 Models, As Low As 2.65% APR*
*Rates based on credit approval and are subject to change.
New & Used (Current year model & 3 Previous Years)
Up to 24 Months
2.65% APR
Up to 36 Months
2.65% APR
Up to 48 Months
2.95% APR
Up to 60 Months
3.15% APR
Up to 72 Months
3.65% APR
Up to 84 Months
4.15% APR
Used (4 Years and Older)
Up to 24 Months
3.45% APR
Up to 36 Months
3.95% APR
Up to 48 Months
4.25% APR
Up to 60 Months
4.75% APR
Up to 66 Months
4.95% APR
Up to 72 Months
5.25% APR
*Rates quoted are best available and subject to change without notice. Rates may vary depending on your credit and payment terms. Contact a Loan Officer today for more information.