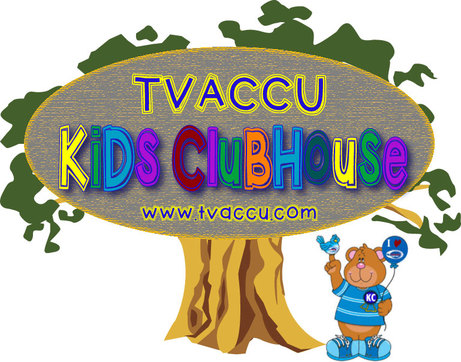 TVACCU Kids Clubhouse Account
For ages 0-High School
Open Account
All Kids Clubhouse Savings accounts are valid through high school and require the standard $25 deposit to open the account.
You're Never Too Young To Be Good With Money
The perks of a TVACCU Kids Clubhouse Account
Cash for good grades through high school

Not only does our Kids Clubhouse account teach children the importance of saving money, it also rewards them for working hard in school. Your child can earn the following for good grades:

$5 for all A's on their report card
$2 for A's & B's

Cash for making deposits

Our Kids Clubhouse Punch Card gives your child a chance to earn rewards and cash for deposits. Your child will receive their Punch Card upon account opening. Every deposit ($5 minimum) = one punch on their card. (Child must be present) At 10 punches, we will deposit $2 into their account.

Free Tickets to UNA athletic events

Free Tickets to Regular Season UNA Home Athletic Events – Kids Clubhouse Members 14 and under.

Start good savings habits

How many times have you wished that you had learned the basics of smart money management sooner? A Kids Clubhouse Account is the perfect way to teach your kids the importance of savings and how to set savings goals, whether they're saving for a bike or their college tuition. As they watch the balance on their account grow, they will be motivated to become smarter consumers and better savers as they grow up.

Here are some great tips to help your young one develop smart money skills!

Manage your child's account

As a joint owner on your child's Kids Clubhouse Account, you can conveniently link their account to your online and mobile banking for easy account viewing and transfers.