---
TVACCU Card Services
We Make It Fast and Convenient for You.
---
DEBIT CARD TRAVEL NOTICE
If you are traveling outside of the bordering states of Alabama, including TN, GA, FL & MS, please notify our TVACCU Debit Card Department at 256-386-3000 or toll free 888-274-2128 to avoid any transaction declines.
CREDIT CARD TRAVEL NOTICE
If you are traveling outside of Alabama, please call the Customer Service number on the back of your Visa Credit Card to set your travel notice and avoid any transaction declines.
MONEYPASS SURCHARGE-FREE ATMS
Use your TVACCU debit and ATM cards, surcharge-free at over 23,000 participating MoneyPass ATMs nationwide. Simply look for the MoneyPass emblem. Locate MoneyPass ATMs on the go with their free app, located in your smart phone app store. Use our convenient MoneyPass Locator Link to access now!

VISA Credit Card
Our VISA Credit Card is also an open end credit line. You can make store purchases wherever VISA® is accepted, as well as take cash advances when needed.
With our amazing rate, as low as 9.95% you will enjoy:
A low fixed rate
Cash Advances – ATM or In-Branch
No processing or application fees
No annual fee
Earn ScoreCard Rewards on VISA® purchases for merchandise redemption
ScoreCard Rewards – Earn valuable merchandise with our ScoreCard Rewards Program! Learn more.
Access Your Account Online
Access your account anytime anywhere, 24 hours a day and 7 days a week at www.ezcardinfo.com.
Important Number
Activation for VISA® Credit Card: 1-800-543-5073
Register for ScoreCards Rewards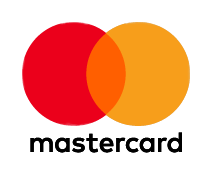 ATM / Debit Cards
With a lot of banks charging for their debit cards, we want to stress the fact that ours are now, and have always been FREE.
Establish Your Own Secure Code for Safe Online Shopping - MasterCard Secure
Debit Card Limits:
ATM: $1,000
Point of Sale: $3,500
Per 24 hr period
Important Numbers
To report a lost or stolen Mastercard Debit Card: 1-800-264-5578
Activation for Mastercard Debit Card: 1-800-448-8268
Important Travel Notice
Due to Debit Card Fraud, if you will be traveling to surrounding states and plan to use your TVACCU Debit Card, please contact Debit Card Services at 256-386-3000 to prevent any transaction declines. Toll-free (888) 274-2128.

VISA Gift Cards
Giving the perfect gift is easy with VISA Gift Cards.  VISA Gift Cards are prepaid cards that can be used anywhere VISA Debit Cards are accepted, including retail stores & on-line merchants – and for mail & phone orders. Visa Gift Cards must be activated by calling 1-866-586-4438.
Stop by any TVACCU branch today!