Control your TVACCU
Debit and Credit Cards
ANYTIME, ANYWHERE.
Card Console allows you to set controls and manage your TVACCU Debit and Credit Cards from one centralized location within the TVACCU Mobile Banking App.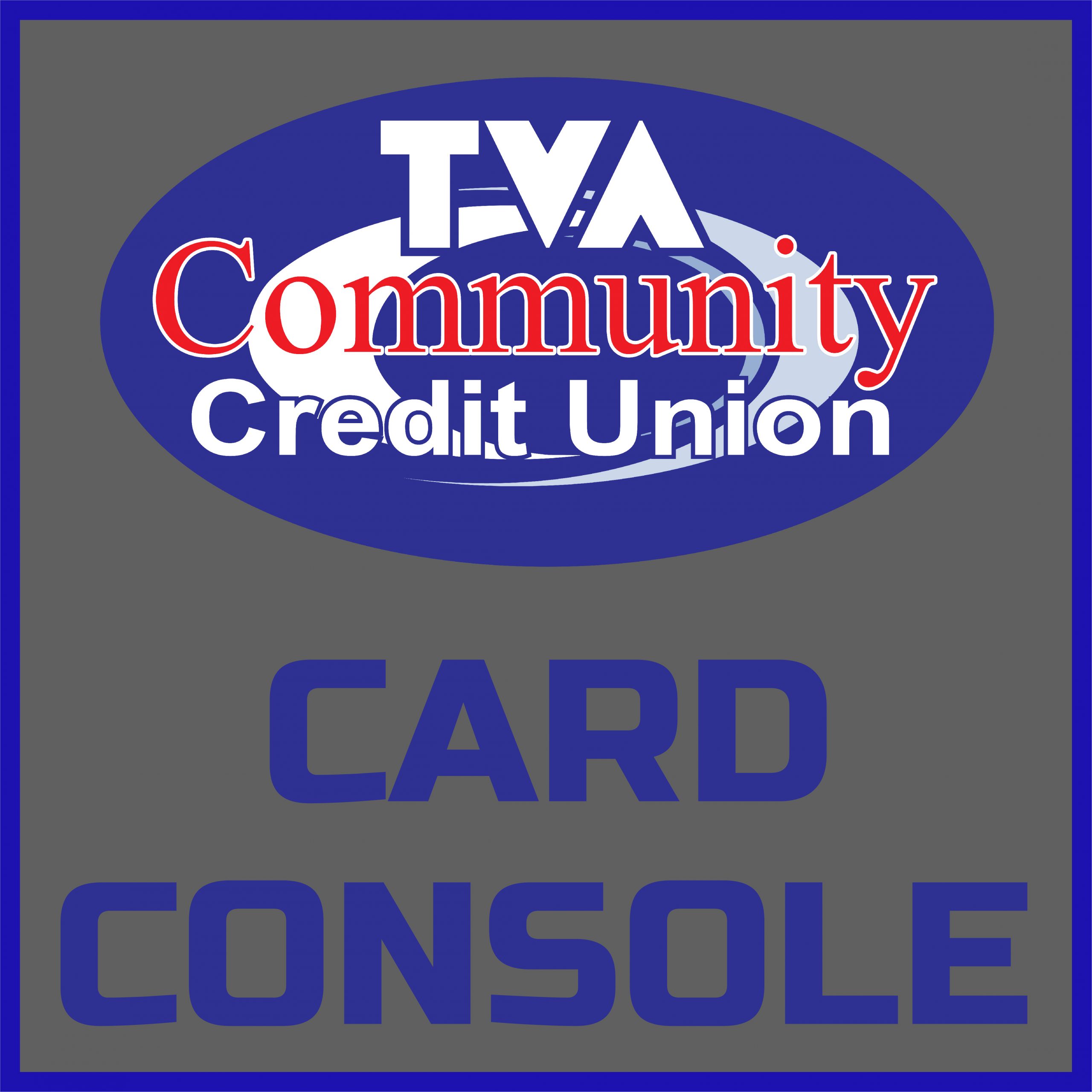 Turn Cards On/Off
Instantly turn your TVACCU Debit or Credit card off if it's misplaced. You can turn it back on as soon as you find it.
Set Spending Limits
Track and manage your spending limits and recent transactions in real time. Plus get notified when those limits are reached.
Manage Locations
No need to call us when you're traveling. Simply set your card to only be used in your current location or region.
Additional Features
Get instant transaction alerts
Control settings for authenticated users
Set merchant and transaction preferences
View transaction history
How to Enable Card Console
Download and open the TVACCU Card Console App
'Add' your TVACCU Debit and/or Credit Cards
Log into your regular TVACCU Mobile App. Click the 'My Cards' link on the Home page.
*
The Card Console app replaces the previous debit card app, My Mobile Money.