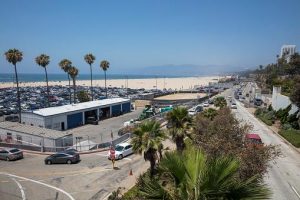 Whether it's a music festival or going to a movie, there's plenty to do in the summer that involves parking your car. Watch out for these common parking lot scams as you attend baseball games, outdoor concerts and other events this summer. 
1.) The bogus parking attendant 
In this scam, you arrive at an event where an attendant points you to a nearby lot. You pull in, pay for your parking spot and get a payment stub as proof of purchase. But, when the event is over, you look for the attendant who took your payment and they're gone. And, unfortunately, so is your car. 
How it went down: The attendant was no attendant. A clever scammer, who might look like the genuine article thanks to a bogus uniform, simply collected your money and then ran off. Your car was parked illegally in the lot, and the lot's real owner had it towed. 
The fix: Only entrust your car to a parking lot attendant with an official logo, a real sign and a contact number. If you're suspicious, do a quick search on the company. 
Also, be sure to examine the "payment stub" before leaving the lot to attend the event. It should appear authentic, and at the very least contain some information about the parking service as well as actual proof that you paid. 
2.) The trick-it ticket 
This scam starts much like the other. You'll attend an event, pay for parking and return to your car when the event is over. Only this time, instead of finding that your car has been removed, you'll find a ticket stuck on your windshield for illegal parking. You'll also find a helpful note informing you about a lawyer who can help you lower the ticket, or about an online site through which you can pay the fee. 
How it went down: Sometimes, the ticket you find on your windshield may be authentic. However, it's sometimes just a slip of paper that was stuck on by scammers. In both scenarios, though, the helpful note about a lawyer or an online platform for paying the ticket is bogus. The "lawyer" is usually a scammer hoping to milk you for some cash and the online site is riddled with malware, which can infect your computer. 
The fix: Avoid tickets by only using official parking lots. Look for real signs instead of just a "Park Here" notice slapped onto a pole. 
If you're ticketed, look for an official police department logo along with contact information. If you're still in doubt, you can check the authenticity with your local police department. 
If you need the assistance of a lawyer, contact one on your own. Skilled lawyers won't need to beg you for their business, and those sticking notes on your cars are either scammers or incompetent. 
Finally, never share your personal information on a random site. Only pay a ticket online if you're absolutely sure it's a police site. 
3.) The phony mechanic 
In this scam, you'll return to your car after an event only to find that the car won't start. A "helpful" bystander will offer their assistance—for a price. They may even claim to be a mechanic or an expert in cars. After extorting you for an enormous amount of cash, they'll gladly pop open your hood and "fix" your car. 
How it went down: The "mechanic" knows enough about cars to disable your vehicle without popping the hood while you were gone. They've immobilized your vehicle in an easy-to-fix way, like disconnecting the distributor or an electrical cable. This way, they can appear to "fix" it in seconds. 
The fix: If your car suddenly won't start and some super-helpful mechanics just happen to be passing by, refuse their offer for "help." Call AAA or another auto service instead. 
4) False accidents 
You're backing out of a parking space, careful to check your rearview mirror and backup camera to make sure the coast is clear before you hit the gas, when there's a sudden, sickening bump. You've hit someone. You rush out of your car and find that you've hit a pedestrian who promises to make an insurance claim against you unless you pay them off. 
How it went down: The accident "victim" was hiding out of your line of vision and then leaped behind your car as soon as you started driving. 
The fix: If this happens to you, look for a closed-circuit video camera and ask the lot's security guard if you can review the tape. With any luck, you'll see the con artist pulling their ruse and then you can turn the tables and threaten to press charges if the scammer doesn't scram. If you're in a deserted area without no surveillance nearby, don't pay any fees until a doctor examines the "victim's" injuries. 
5.) The Parking Post-It
You get back to your car, get in, and start it. You check the mirror and notice there's something stuck to your back window, right in the way of your rearview mirror. You hop out to take it off, and while you're back there, someone else hops into your car and drives off.
How it went down: The thief stuck post-its or something similar to the rear window of cars, and waited until someone left their door open and car running to take advantage of the opportunity.

The fix: If you look up and find something stuck to your wiper or window, either turn off your car and take your keys with you to remove it, or simply leave. Drive a block away, or to a parking lot next door, or a nearby gas station, and take it off there.