How To Enjoy A Busy Wedding Season Without Going Broke
June 26, 2019

12 Things To Do Before Your Summer Getaway
July 10, 2019
Q: I'm shopping for a mortgage, and some of the advertised rates I see seem too good to be true. Are all m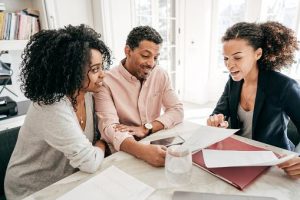 ortgage advertisements truthful?
A: As you correctly assume, mortgage advertisements are not always entirely straightforward. There are many ways they can be deceptive, and some can be difficult to recognize.
Red flags for misleading advertisements:
A low "fixed" interest rate. A fixed rate sounds great—except the lender does not reveal how long, or how short, that "fixed" term will last. The rate may only be fixed for an introductory period, which can be just 30 days. Afterward, the rate will climb considerably.
Teaser interest rates. These can take the form of claims that mortgage rates are at 30-year lows or can be as low as 1%. Again, these ads don't reveal that these crazy-low rates are only for an introductory period.
Very low monthly payments. If an ad quotes a very low monthly payment amount, read the fine print. You might be looking at an interest-only loan, in which you pay only the interest on your home loan each month. The monthly payment will be modest, but you'll eventually have to pay off the principal. You'll either start paying it down after an introductory period, when your rates will jump, or you'll make one large "balloon" payment at the end of the loan. That large payment may actually result in you needing a totally new loan and associated fees.
Very low rates. If you find an ad that only talks about rates, which the fine print reveals to be referring to an excessively low monthly payment, you might be looking at a "negative amortization" loan. Your affordable monthly payments will only go toward the loan's principal while your loan amount steadily increases.
Patriotic icons. Ads bearing patriotic symbols, like the Statue of Liberty, often trick borrowers into thinking they represent a government agency.
Zero Down or Free. Read the fine print to check out just how "free" the offer actually is. There are likely to be hefty fees or "deposit" requirements attached to the loan.
Act now! When a lender warns that you'll miss out on a fantastic rate if you don't close the deal within the week, you're looking at an unscrupulous lender.
5 questions to ask before choosing a mortgage
Is the advertised rate for an introductory period only?
Are there hidden fees?
What's the APR?
Does the monthly payment go toward the interest and the principal of the loan?
Do I qualify for this loan?
Proceed with caution when shopping for a mortgage and make a decision you can comfortably live with for years to come.