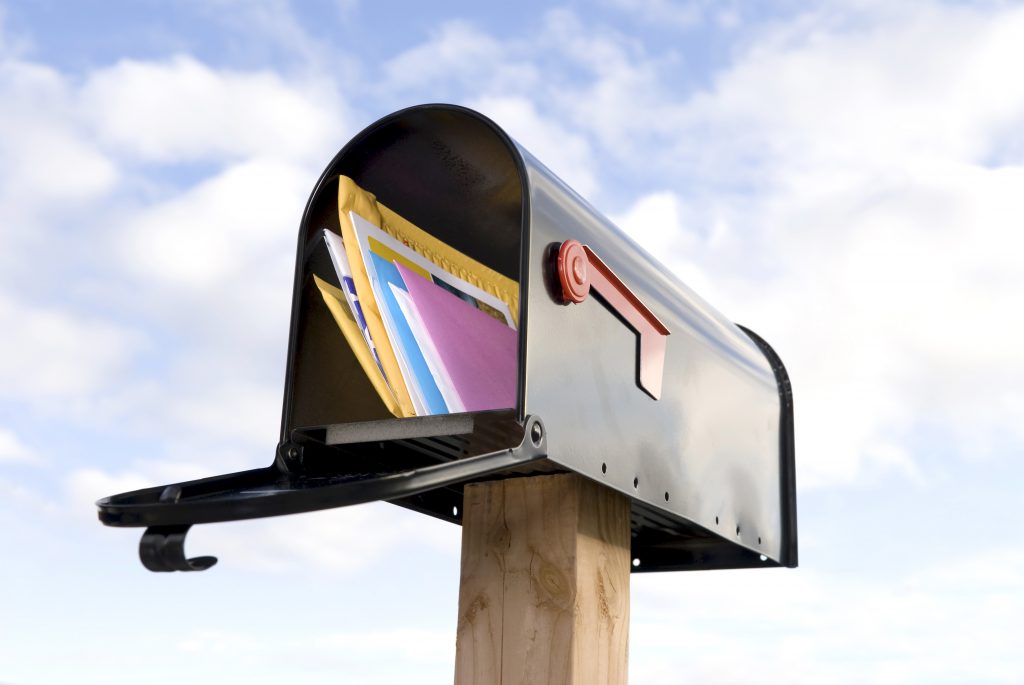 Four million Americans are receiving their Economic Impact Payment in the form of a prepaid debit card — and many are mistaking it for junk mail.
Last week, the U.S. Treasury Department and the Internal Revenue Service (IRS) began sending out Economic Impact Payments (EIP) as prepaid debit cards. The cards arrive in plain white envelopes that are strikingly similar to junk mail from credit card companies and scam mail. There's no way to know that the card is from the federal government unless the recipient knows to expect it.
Reports are already pouring in from all over the country of people mistakenly tossing their EIP cards along with their junk mail. By the time they realize they've thrown out their long-awaited stimulus payment, it's too late.
Here's how to spot your EIP card, activate it and use it, in three easy steps:
Step 1: Spot your card in the mail
If you're eligible for a stimulus payment and you haven't yet received it via direct deposit or paper check, be on the lookout for your EIP card in the mail. The prepaid debit card will arrive in a white envelope with a return address from "Money Network Cardholder Services" of MetaBank in Omaha, Nebraska. There is no other marking on the envelope to indicate it's been sent from the federal government.
If you think you may have mistakenly tossed your EIP card, don't panic. You can still receive your payment by calling the toll-free customer service line at 800-240-8100 (TTY: 800-241-9100) to ask for a replacement. You can also check out the EIP website for additional information and assistance.
Step 2: Activate your card
Your EIP card will be accompanied by a letter with instructions for activating it. If the card has more than one name on it, only the primary cardholder — listed first on the card — may activate it.
Dial 800-240-8100 (TTY: 800-241-9100) and be prepared to share your name, address and Social Security number. You'll also be asked to create a four-digit PIN, which you'll use for all ATM transactions, automated assistance and to hear your balance. For security purposes, it's best not to use personal information, such as your birth year or home address, as your PIN.
Watch out for scammers! Pay close attention when dialing the number to activate your card. Scammers have set up bogus EIP card call centers and are using numbers that are similar to the official one shared by the IRS.
Once your card is activated, you can create a username and password to use your card online at the Money Network site. You can also check out your balance information and transaction history at EIPCard.com or by calling the toll-free number listed above.
Step 3: Use your card
You can use your EIP card to make purchases anywhere Visa debit cards are accepted.
If you'd rather have your stimulus money in cash, you can get cash back with PIN debit purchases where available, or by withdrawing cash from an ATM that carries the Allpoint brand.
It won't cost you money to use your card, except for a select few transactions. For example, if you make a balance inquiry at an ATM, you'll need to pay $0.25. Also, you can make one free withdrawal from an out-of-network ATM, but you'll be charged $2 for every withdrawal afterward. To find a surcharge-free ATM near you, check out EIPCard.com.
Keep your card safe; if you lose it, you'll have to pay $7.50 to replace it. It's also a good idea to keep track of your balance so you don't end up at the register with a card that's declined because of an insufficient balance.