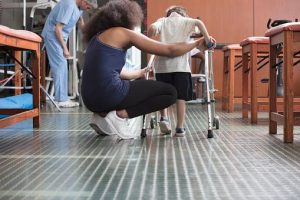 It's always wonderful to donate funds to charity, but how often do you donate your time to someone in need? If your new year's resolution was to give back more but your budget can't support it, volunteering is an excellent choice!
This year, give back to those in need by donating your time. Make a mental list of your neighbors, acquaintances and friends. Is there someone who's going through a particularly challenging time? Maybe a member of their family is recovering from a serious illness. They could be busier than ever for a happy reason, such as the birth of a new baby or a move to a larger home. An extra pair of hands to help – even if it's only for one afternoon – can make a world of difference to someone who's drowning in their everyday routine.
Visit a local shelter or charity and ask how you can help. Whether it's walking dogs at the local humane society or helping at a soup kitchen once a month, any little thing you can do can make a difference.
A few hours of your time will mean more than you can imagine to someone in need.