Is your to-do list running a little long? These days, you can hire someone to do everything from walk your dog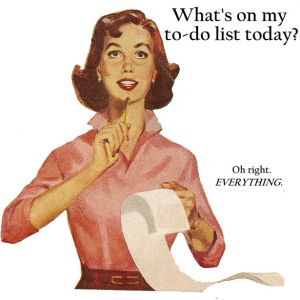 to handle your grocery shopping. But when it comes to annoying errands and chores you'd rather outsource, those services barely scratch the surface.
The rise of off-the-wall outsourcing points to the popularity of side gigs. A 2015 FlexJobs survey found that one-third of millennials actually prefer part-time work so they can freelance on the side. This means it isn't uncommon to be, say, a web developer by day and a tour guide/greeting card writer/stock photographer at night.
Whether you're interested in new ideas for supplementing your salary or you're looking to outsource a tedious chore, we've pulled together some ideas you may not have considered. The list includes eight unusual jobs that can provide an income boost, and four you can outsource to get relief from time-consuming tasks.
If you're looking for some cash on the side, consider:
1. Auction Assistant
During an auction, there's usually one key person who often goes unnoticed: the assistant who actually holds the items that are up for grabs. According to Simply Hired, the job nets an average salary of $33,000—but we found part-time work advertised on sites like snagajob.com and artjobs.com.
2. Field Inspector
Independent field inspectors essentially perform drive-by property checks, then take photos and fill out forms to verify the condition of a property. Easy enough, right? The best part: According to Drive-By Profits, you can earn between $25 and $50 per job—which takes just about half an hour to complete. Look for postings on job sites like Monster.com.
3. Food Taster
Professional food tasters can rake in $30,000 or more per year—but before you rush to sign up, know that it's not all gourmet. The not-always-glamorous job may have you sampling frozen meals or even fast food, depending on the case. You can find jobs through universities with specialty programs like North Carolina State or at laboratories like the National Food Lab in California or companies like Food Perspectives, Inc.
4. Product Tester
For non-foodies, giving products a test run is another option. PCR Global Product Testing pays testers in the U.S. and U.K. for cosmetic reviews. Job sites like Indeed and Glassdoor also have regular postings for product testing gigs, including some recently that ranged from testing lawnmowers to power tools to PC software.
5. Promotional Model
Ever wonder who's giving out free samples at the grocery store? Many local wine distributors, for example, will pay promotional models to offer taste tests, discuss the product and shoot for sales. ("Promotional modeling" might also have you handing out flyers or dressing up in a costume to rep a business, by the way.)
The pay can vary anywhere from $15 to $25 per hour. Marketing and staffing companies, like Kandu, post current opportunities.
6. Movie Extra
While most people associate this idea as a fun one-off, it's actually a legit side gig for a lot of people. According to LA Weekly, non-union "background" actors make around $10,000 a year, while those represented by the actors union often land at the $40,000 mark—or higher. Begin by registering with a casting company, like Central Casting, to get wind of open jobs.
7. Furniture Assembler
A trip to the furniture store usually translates to hours of future assembly. And that means opportunity. You could pay someone else to do it by hiring an assembler to put it all together, or sign up yourself to assemble other people's furniture (from baby cribs to outdoor playgrounds), if you've got the talent and patience. Those who do the job via TaskRabbit command anywhere from $25 to $60 an hour.
8. Focus Group Participant
Brian Scios, a 33-year-old communications associate in New York City, has been earning extra money for three years by participating in focus groups. He started by filling out online surveys for Survey Monkey, which led to a variety of in-person sessions. One required him to review handheld tablets for two hours, which netted him a $200 American Express gift card for his troubles.
"I did another one about a month ago and got a $150 gift card for a one-to-one interview that took less than an hour," Scios says. "Aside from the extra money, it's cool to have a say in new product launches or website concepts."
And for those tedious or time-consuming tasks that may be worth outsourcing…
1. Waiting in Line
If the sight of a long line makes you cringe, you can hire someone else—like Same Old Line Dudes—to hold your spot. The service charges New Yorkers $25 for the first hour and $10 for each additional 30 minutes. The service is popular for everything from staking out the cancellation line for hot Broadway shows (hello, Hamilton!) to procuring popular snacks, like cronuts and rainbow bagels, and delivering them to your door.
2. Waiting on Hold
We've all been stuck on hold, waiting endlessly for a customer service rep to materialize on the other end. Free apps like FastCustomer and LucyPhone specialize in virtual queuing, waiting on hold for you and then calling you back when it's finally your turn.
3. Changing Your Name
Anyone who's changed their name will tell you that it's a whole to-do. "It took me three trips [to the DMV] to get my new name on my license," says Danielle Tate, founder and CEO of MissNowMrs.com, which can help streamline the process.
After taking down some basic information, the company will mail off or bundle and complete all the necessary documents required to change your name on your credit cards and student loans, license, passport, voter registration—you name it. (Note that you'll still have to show up in person to the DMV, though, with your filled-out forms in hand.)
The whole process costs $30 and takes about half an hour. "Think of it as TurboTax, but for name changes," Tate says.
4. Snagging Hot Dinner Reservations
Finding and booking dinner reservations at trendy restaurants can be a time-consuming affair—if you get in at all. Apps like Resy, TableSweep (which charges $5 per successful reservation) and Reserve do the legwork for you, securing your spot in a snap. With Reserve, you can also save your credit card and preferred tip amount in the app, and use it to pay the bill.