The CD we all know plays tunes, but the one we're talking about here is a saving tool that can yield high rewards!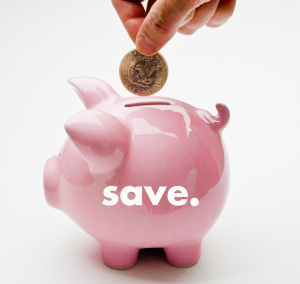 A CD, or certificate of deposit, is a type of savings tool that can offer a higher return on your money than most standard savings accounts. Better yet, there isn't much risk involved, and CDs typically don't have monthly fees.
But before committing to a CD — and "commit" is the operative word, as you'll see — you should know how they work and determine whether one will fit your needs.
What is a CD?
A CD is different from a traditional savings account in several ways. A CD is what's called a timed deposit. With a savings account you can deposit and withdraw funds relatively freely, but with a CD, you agree to keep your money there for a set period of time, called the term length. Term lengths can be as short as a few days or as long as a decade, but the standard range of options is between three months and five years.
Generally speaking, the longer the term length — the longer you commit to keeping your money in the account and thus with the bank — the higher the interest rate you'll earn.
CD rates
As a reward for parking your cash with them for a longer time, banks and credit unions often offer higher CD rates than their savings account rates. CD rates are quoted as an annual percentage yield, or APY, which considers the frequency with which interest is paid on the account (aka the compounding period). Banks can choose to compound rates on a yearly, quarterly, monthly or even daily basis.
The average rate on a three-year CD at a bank currently stands at 0.50%. However, many credit unions and online-only banks offer certificates with rates above 1%. TVA Community Credit Union offers certificates of deposit with maturities ranging from 6 months to 5 years. The minimum amount required to purchase a certificate of deposit is $500. The Board of Directors determines interest rates offered to members on CDs. the offering rates are subject to change weekly and there is a penalty for early withdrawal.
TVACCU's Certificate of Deposit Rates
| Terms | Annual Percentage Yield | Minimum |
| --- | --- | --- |
| 6 months | 0.35% | $500 |
| 9 months | 0.35% | $500 |
| 12 months | 0.55% | $500 |
| 18 months | 0.75% | $500 |
| 24 months | 1.00% | $500 |
| 30 months | 1.10% | $500 |
| 36 months | 1.20% | $500 |
| 48 months | 1.30% | $500 |
Let TVACCU help you reach your savings goal.  Invest today!