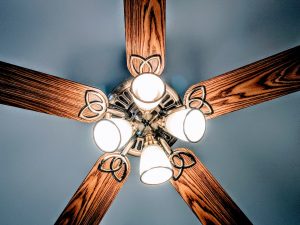 Hot under the collar from your electric bills during the summer months? Here are some ideas for saving on air conditioning while keeping yourself and your family cool:
1. Shut off the air conditioners when you're not in the room. Sounds simple, but if you have central air, it's not always the first thing on your mind when you leave the house for a few hours. If you have units, shutting them off when you leave the room can become as much of a habit as shutting off the light.
2. Until the weather becomes unbearably hot, use fans. Fans cost much less to run than air conditioners do. And while they won't cool off an entire room the way central air or window units will, installing a powerful fan instead of a light fixture will help you take advantage of those not-too-hot days. Since fans cool people, not rooms, they should be turned off whenever you're not in the room.
3. Is your house well-insulated? Good insulation will make a difference in how hard your air conditioner works to keep your home cool.
4. Clean and replace filters at least once a month so your air conditioner operates as efficiently as possible.
5. Cut back on heat-generating appliances and incandescent light bulbs (which add heat to your home) as much as possible during the hottest parts of the day.
6. Cracks along windows, door frames, and electrical outlets cause your air conditioner to work harder in the summer, and your heater to work harder in the winter. Take the time to seal and caulk any possible openings in your home so you don't waste money air conditioning the great outdoors.
Saving money in the summer can be cool! By giving it a little thought and planning, you'll keep your energy bills under control.