HOME – Rising Mortgage Rates
August 22, 2018

SECURITY – How To Create And Keep Strong Passwords
September 5, 2018
Whether you're having a last summer hurrah, studying abroad, or planning ahead, here are some tips to help  save money while having fun!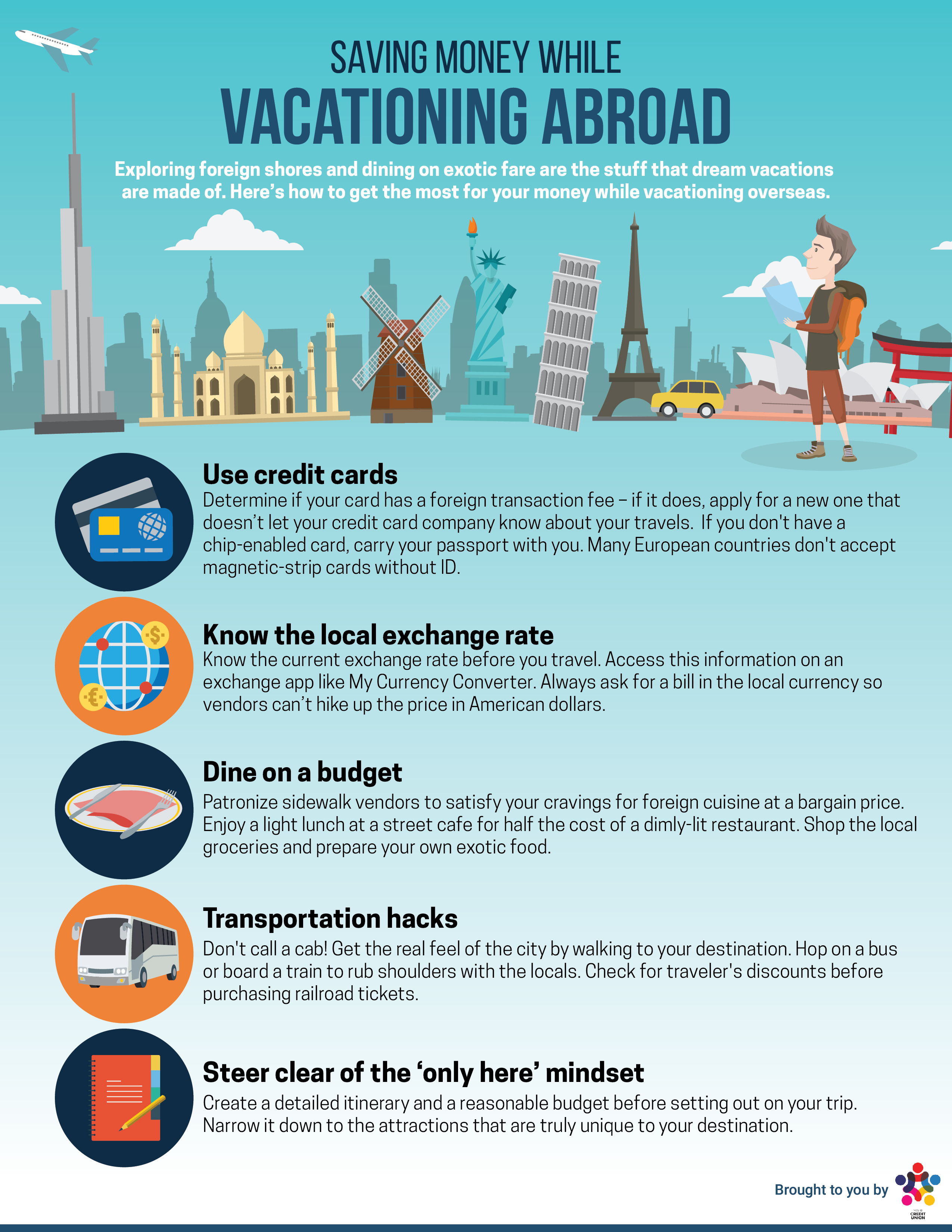 Exploring foreign shores and dining on exotic fare are the stuff that dream vacations are made of. Here's how to get the most for your money while vacationing overseas. 
Use credit cards 
Determine if your card has a foreign transaction fee – if it does, apply for a new one that doesn't.
Let your credit card company know about your travels.
If you don't have a chip-enabled card, carry your passport with you. Many European countries don't accept magnetic-strip cards without ID.

 Know the local exchange rate 
Know the current exchange rate before you travel. Access this information on an exchange app like My Currency Converter.
Always ask for a bill in the local currency so vendors can't hike up the price in American dollars.
Dine on a budget
Patronize sidewalk vendors to satisfy your cravings for foreign cuisine at a bargain price.
Enjoy a light lunch at a street cafe for half the cost of a dimly-lit restaurant.
Shop the local groceries and prepare your own exotic food.

Transportation hacks
Don't call a cab! Get the real feel of the city by walking to your destination.
Hop on a bus or board a train to rub shoulders with the locals.
Check for traveler's discounts before purchasing railroad tickets.
Steer clear of the 'only here' mindset
Create a detailed itinerary and a reasonable budget before setting out on your trip.
Narrow it down to the attractions that are truly unique to your destination.