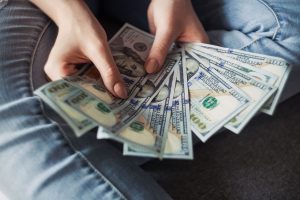 It's that time of year again! With Thanksgiving only a week away, it's time to break out the holiday cheer!
It's easy to overspend during the holidays, with gifts and decorations and eating out and retail therapy and-and-and. There are a lot of strategies for helping pay down debt you owe, but the easiest way is to prevent it from happening, or at least getting worse. Try some of these helpful tips for avoiding splurging on the holidays!
1. Spend time, not money
Consider making gifts by hand, like knitted items, crafts, or coupon books. Alternately, spend time with your loved ones! Have everyone put in a little money and buy a favorite movie or a new game, and play that together. Organize a Secret Santa with your family or friends, so that instead of buying several gifts, you only need to get one.
2. Share the costs
Potlucks are a great way to share the cost of food, especially for large get-togethers. Even the people who don't or can't cook can bring drinks, chips, store-bought goodies, or paper products. Ask people if they have plates you can borrow instead of buying new, and spread around the little responsibilities, such as hot chocolate, cookies, or napkins.
3. Let them come to you
One of the biggest money sinks during the holidays is travel. It's expensive, stressful, and can be difficult to work around schedules. Consider inviting family to visit you this year, or meet up half-way between instead.
4. Staycation
Don't forget to take care of you and your family, too! Holidays are a great time to have a break, with school on break and days off work, but it can add up. Look around for day trips in your area, or spend time with friends or family. A movie night or gift-wrapping party can be a great alternative. There's also a lot of cheap or free local events around this time of year, including plays, pageants, and festive light displays.
Don't sweat the holidays this year! What are your favorite money-saving tips?