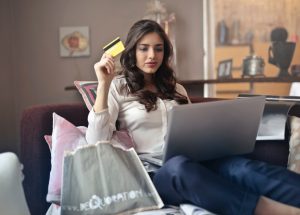 The biggest shopping day of the year is two days away! Are you prepared? With a little forethought, you can snag great deals and get most of your Christmas list knocked out! Here are some of our favorite ways to make the most of this huge day without breaking the bank.
Make a List
Have you started thinking about gifts? Make a list of who you're shopping for, as well as things for yourself and your household. Shopping from a list ensures things don't get forgotten, and also helps curb impulse buys. You can even make lists on some shopping websites to keep track of deals as they happen!
Start Checking For Deals Now
A lot of stores have already published their ads, both in print and online. You can take your time comparing prices now instead of feeling pressured on the day of.
Stay Secure
There's so much money being spent on Black Friday that security is a growing concern. Make sure you're shopping from legitimate sites and double-check before buying from companies you don't know. Pay with a credit card where possible to have the extra security of being able to cancel charges if needed.
Follow and Sign Up

A lot of stores offer discounts on their social profiles. Check and follow your favorites, and sign up for their mailing lists. Some stores offer a percent off a first purchase; grab as much as you can in one haul to take as much advantage of that as possible.
Check Reviews
If a deal seems too good to be true, even on Black Friday, it may be. Take a few minutes to read reviews. If it's a store you've never heard of before, spend the time to Google it and make sure it's a legitimate business.
Don't forget Cyber Monday
There are deeper discounts on tech on Cyber Monday, so if you're buying a new computer, or something for the technophile on your list, consider waiting until Monday to pick up that new console or phone accessory.
What are your tried-and-true methods of surviving Black Friday?