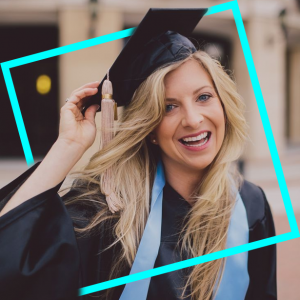 The shift from college to the working world has always been a blur of living-on-your-own excitement mixed with what-do-I-do-now anxiety. With more than 70% of 2017 grads owing for their education, the skew is slightly in favor of the anxiety reaction. Our guide for recent grads is here to help you navigate these questionable waters.
Here are four tips to get you started:
Be Realistic about Where You Stand
Before you can create a budget and live by it, you first have to know what you have and what you owe.   Subtracting your monthly debt from your monthly income will show you what you have to work with, and new living expenses come out of that.
Understand Living Expenses
Real world expenses vary greatly from those that dorm or apartment dwellers are accustomed to – besides rent, you'll pay utilities including electricity, water and perhaps gas, groceries, internet and you may want extras such as cable. You can ask utility companies for a history on the property, including average bills for the past year.
Start a Budget NOW
Budgets are tools to help you live within your means. They help you understand what you've got and where it goes. The sooner you start, the better your future will be.
Goals are important. With student loans, a major goal may be paying them off as soon as you can. Savings is also critical. In an unstable job market, several months living expenses in the bank can be the difference between staying afloat and getting into serious financial trouble. It's also not too early to think about retirement. Save a small amount each month starting now, and you won't have to invest large chunks every month later.
Know the Importance of a Good Credit Score
In the category of 'things I wish someone had told me', many adults will say they wish they had known in their younger years how vitally important it is to have a good credit score. Paying your bills, credit card and loan payments on time, keeping your account balances in the clear, those will all affect your credit score. Your credit score is so important that it can determine the success or failure of your financial future and your ability to realize many of your goals and dreams. Aside from the financial ramifications, many companies will even use your credit score to determine if you will be a reliable employee. Never underestimate the power of your credit score!