Spring may be far away, but love is still in the air. It's almost Valentine's Day, and that means it's time to start planning something special for that special someone in your life. How can you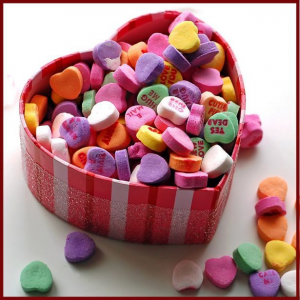 show someone you care without breaking the bank? Here are five low-cost Valentine's dates you can use to give your sweetheart (and your wallet) a great time!
• A home-cooked meal – Food is love. It's one of the most traditional ways to show you care. Paying restaurant prices for it, though, can add up fast. A typical meal out costs an average of $13 per person, excluding tip and drinks. Worse yet, unless you act quickly, getting a table on the 14th may be a non-starter!
Instead, try making a meal yourself. For added fun, try cooking together! The meal will taste better with the knowledge that you made it yourself, and you'll save the time and expense of going out to a restaurant.
• Picnic a meal – Somewhere between dinner at a restaurant and home cooking lies a pre-packed meal you can take with you to a special spot. Scope out someplace with a view, then pack up light fare – sandwiches, cheese, and crackers, or even just some fresh fruit. Pack up your blanket and your basket and grab your sweetheart. If the weather turns foul, you can even move your impromptu date to a dorm common area or other public indoor space.
• Home Movie Night – Movies have always been a traditional date night trope, but a new release at the theater can cost a pretty penny! If you look, you can almost always find a coupon for RedBox for dirt cheap prices. You can get the whole theater experience, down to the shared bucket of popcorn, and see a good movie you've both been dying to see!
• Learn something new – This doesn't mean following each other to classes for a day, although that might be a great bonding experience. Instead, find a new skill or activity you want to find out about and take a class together. Many colleges offer cooking, dancing, and other romantic activities, but learning to play a sport or a fitness class could be a great fit, too. Whatever you choose, be sure it's something just outside both of your comfort zones! Nothing builds relationships like shared experiences.