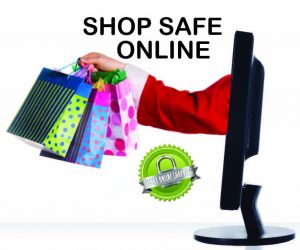 Online marketplaces, while convenient, aren't without their risks. TVACCU is dedicated to helping protect your finances and your identity. In addition to our free ID Protection service that we offer to all checking account holders, we always strive to give you the latest tips to help keep you safe as you shop the vast World Wide Web.
One of the latest scams involves using Amazon's third-party selling feature to trick customers into paying for high-ticket items… which they never receive.
The Scam
Numerous victims have come forward about this scam, and their stories all follow a similar pattern.
They find an expensive item they've been looking for at a good price on Amazon.
The customer notices the item is through a third party seller (not directly through Amazon), and there are instructions to contact the seller before placing the order.
They are instructed to purchase Amazon Gift Cards and a link is given to them to apply those gift cards. The emails with the seller use the Amazon logo, formatting, and fonts.
Once the transaction is done, they never receive the shipment, never hear from the seller, and the transaction doesn't appear in their Amazon account.
To read detailed personal stories, check out this article from nj.com.
What You Can Do
Here are some tips for safe shopping on Amazon:
Only communicate with third-party sellers through Amazon. Do not email them directly or communicate with them outside the Amazon platform.
Read this article from Amazon about identifying if an email is really from the company.
While it's perfectly fine to pay for things with an Amazon Gift Card, a legitimate seller will never instruct you to buy a gift card to purchase their item.
Go to the Amazon site to pay for your purchases. Do not click links from a seller in an email.
If you really want to be cautious, you can set Amazon to only search for products shipped and sold by Amazon.